Mother Teresa (1910–1997) was a Roman Catholic nun who devoted her life to serving the poor and destitute around the world. She spent many years in Calcutta, India where she founded the Missionaries of Charity, a religious congregation devoted to helping those in great need.
Her work spread around the world. By 2013, there were 700 missions operating in over 130 countries.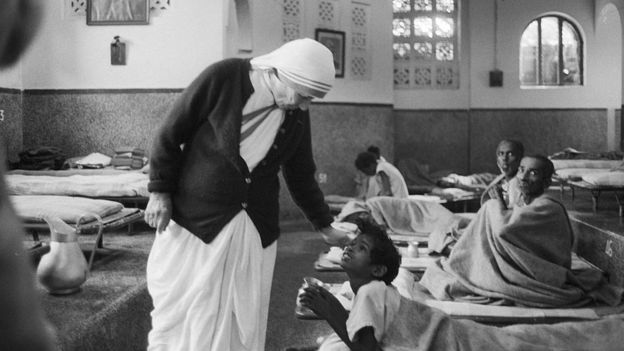 The scope of their work also expanded to include orphanages and hospices for those with terminal illnesses.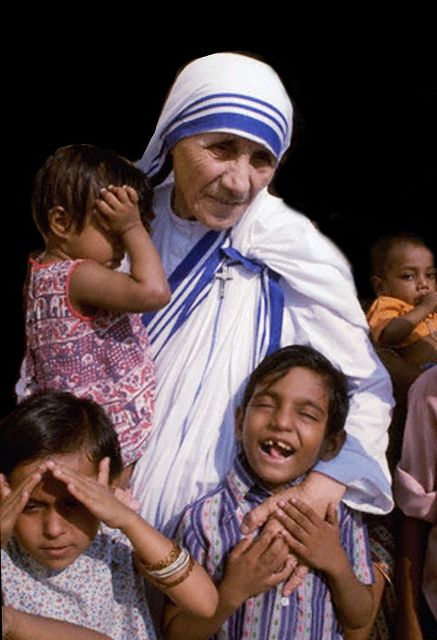 "Not all of us can do great things. But we can do small things with great love."
In 1979, Mother Teresa was awarded the Nobel Peace Prize and became a symbol of charitable, selfless work.
When she was asked how to promote world peace, she replied, "Go home and love your family."
Mother Teresa had a card that she gave to others; the words are challenging.
"The fruit of silence is prayer.
The fruit of prayer is faith.
The fruit of faith is love.
The fruit of love is service.
The fruit of service is peace!
May we all be instruments of peace."