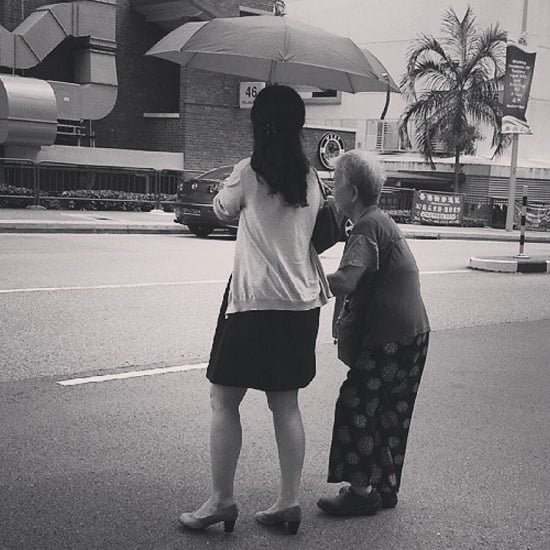 The month of November is about being thankful and being a blessing. Most Christians look for ways to help needy families during this time of Thanksgiving. Whether it is packing food boxes for the community or dropping off a pie to a shut-in, our hearts tend to just reach out to others. The scripture encourages us to "Be kind, tenderhearted, forgiving one another, even as God, for Christ's sake has forgiven you." Ephesians 4:32
It is funny how this works. Planning to go out of our way for our family, friends, or strangers can change our attitude in a hurry. It takes the focus off ourselves and puts it on another.
Kindness notices needs.
In Luke 10:30, Jesus says, "A Jewish man was traveling on a trip from Jerusalem to Jericho, and he was attacked by bandits. They stripped him of his clothes and money, beat him up, and left him half dead beside the road." The despised Samaritan saw this man's needs and saw to those needs. This is what a kind person does; he puts aside his own desires and helps others. Even if kindness interrupts my life, I want to be a good Samaritan. Don't you?
Charles D. Meigs wrote a poem about kindness.
Lord, help me live from day to day,
In such a self-forgetful way,
That even when I kneel to pray,
My prayer will be for others.
Others, Lord, yes others,
Let this my motto be,
Help me live for others.
That I might live like Thee,
Help me in all the work I'd do,
To ever be sincere and true,
And know that all I'd do for you,
Must needs be done for others.
Last Friday, John's car ran into some difficulty with overheating. After filling it with more antifreeze, the same scenario happened. He ended up in a parking lot in between Tractor Supply and I Hop. After calling AAA, he called me for a ride home.
As we waited for the tow truck, a young man came walking down the hill and asked, "You folks in trouble?" John told him we were waiting on AAA. "Glad you didn't hit each other," he said with a smile.
About ten minutes later, a mother and her small child got out of a battered truck across the way. She called, "Do you need some help?" John told her the predicament, and I waved thank you.
We talked for a while about the two Good Samaritans that had reached out to us. Yes, we were all strangers. John and I are in our seventies, and the Samaritans were probably in their twenties. We probably had little in common. I noticed the large bag she toted on her shoulder when she headed back to the truck from Tractor Supply. I don't remember ever doing anything like that. The man sported cowboy boots, a flannel shirt, and was chewing, as he climbed into his old truck. That's not my hubby's usual attire, but I do think he could handle it. I was driving our CRV, not a truck.
There were others in the parking lot that either drove or walked by us, but these two weren't going to be like the priest and the Levite in Jesus' story. These strangers were willing and wanted to help. They wanted to get involved.
Last night there was another shooting at a bar in California. Thirteen people died, including the policeman that went in to protect others. He, also, wanted to help, and he slowed down the shooter by taking bullets aimed at others.
One of my favorite hymns is "Make Me a Blessing" by Ira B. Wilson. We have to only open our eyes to those around us to see their needs and then choose to help.
In Matthew 10:32, Jesus says, "And if anyone gives even a cup of cold water to one of these little ones who is my disciple, truly I tell you, that person will certainly not lose their reward."
"No act of kindness, no matter how small, is ever wasted," said Aesop. Let's don't waste any of those cups of cold water: let's find someone to give them to!