A long time ago, I committed to memory the last stanza of Samuel Taylor Coleridge's "The Rime of the Ancient Mariner" that reads,
He prayeth best, who loveth best
All things both great and small;
For the dear God who loveth us,
He made and loveth all.
The converted Ancient Mariner is concerned about how Christians live and challenges the readers to love our neighbors as ourselves.
In one of my favorite Christmas books, A Christmas Carol, Charles Dickens paints the character of Scrooge as one who has lost the ability to love, but is converted on Christmas Eve. Scrooge's covetousness takes a 180 degree shift to compassion and generosity. Jacob Marley's Ghost is only the beginning of a one-night journey that topples Scrooge to his knees.
175 years ago, A Christmas Carol was written in six weeks and published in October, 1843. Once Dickens had the idea for this novella, he walked the streets of London at night figuring out the details. Dickens' biographer, John Forster, wrote that the story gripped Dickens. "He wept over it, and laughed, and wept again, and excited himself to an extraordinary degree."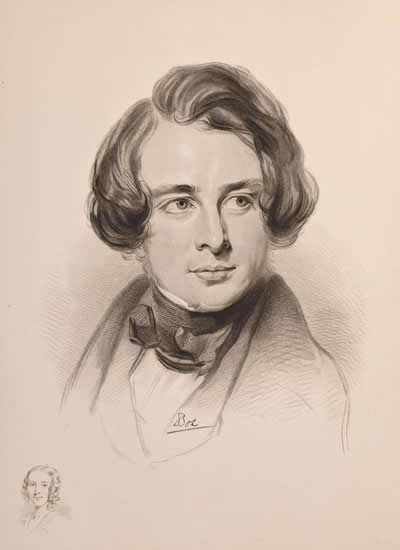 Charles Dickens in 1842
And what a story it is! Ebenezer Scrooge is the epitome of a selfish, money-grubbing miser. Scrooge and his dead partner Marley value money above all else.  They have no love or care for anyone, and their stories are a warning to others that might choose their paths. Dickens' challenge is to honor the spirit of Christmas all year long.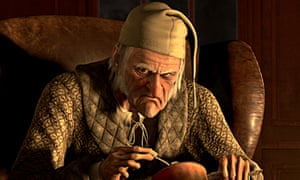 The transformation is dramatic. At the onset, Scrooge says, "Every idiot who goes about with 'Merry Christmas' on his lips, should be boiled with his own pudding, and buried with a stake of holly through his heart."
After his ghostly night, his words reflect a significant change. "He became as good a friend, as good a master, and as good a man, as the good old city knew, or any other good old city, town, or borough, in the good old world."
To make his point clear, Dickens said,  "I have endeavoured in this Ghostly little book, to raise the Ghost of an Idea, which shall not put my readers out of humour with themselves, with each other, with the season, or with me. May it haunt their houses pleasantly, and no one wish to lay it."
There are quite a few movie versions of  A Christmas Carol, and I look forward to watching them all. This parable challenges and reminds me to keep my eyes open and not turned inward. Perhaps it also speaks to you.
In agreement with Scrooge who proclaims his change of heart, "I will honour Christmas in my heart, and try to keep it all the year."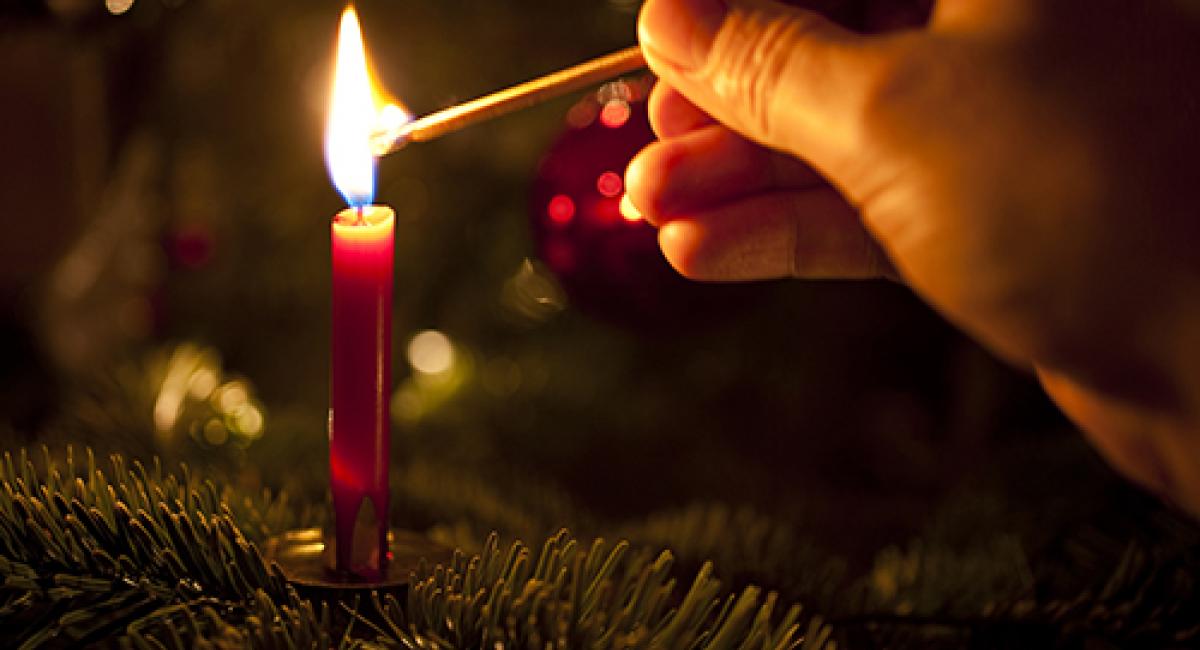 What a privilege it has been to serve as the board chair of Children's Cancer Partners of the Carolinas for the past two years. Our mission is to stand in the gap for families who have children diagnosed with cancer, as we help them with getting their children to treatment centers and doctor visits and other family needs to survive this dreaded diagnosis.
We are in Raleigh, North Carolina, today to host a Christmas party for many of our children. John is playing Santa again this year, as he also will next Sunday at our other party in Spartanburg. What a privilege it is to be part of an organization that works hard to make lives easier all through the year for these hurting families. As Tiny Tim said, "God bless them everyone!"