Carolyn Moseley, a friend of mine, shared this story with me of her Revolutionary War Female Patriot.
"Rebecca Parqu (Park) was born 1707 in County Antrim, Ireland, the daughter of a Huguenot refugee, Jaques Parque (James Park).
At the age of sixteen, she was married to John Walkup, a marriage arranged by her father and the groom who was 52 years old at the time. Four months after the wedding, Rebecca was a childless, penniless widow.
In 1724, she married William Caldwell in Ireland. William had been schooled in Scotland at an early age and was considered educated, a man intensely proud of his heritage and possessing charm and tremendous physical strength. William and Rebecca came to America in 1727 with the Caldwell family and had children born in PA and VA, Margaret in 1728, Martha in 1730, Rebecca in 1738, John in 1740, Eleanor, William Thomas in 1748, Sarah and James in 1755, Elizabeth in 1757, and David Robert in 1760."
"Husband William was born on Feb. 1, 1704 County Donegal, Ireland Death: Feb. 17, 1761 Lunenburg County Virginia, USA. William was the first military officer appointed by King George III, in America. He served as a Major in the French/Indian war."
When William died in 1761 (in Virginia), leaving Rebecca with so many young children, he stipulated that their slave, Sambo, be her possession until her death. Within the next ten years, the entire family had moved to South Carolina, and shortly thereafter the Revolutionary War started."
"Rebecca was said to have been as staunch in patriotism and Presbyterianism as her husband; had sufficient education herself to teach all her children to read and write (the fact that she signed her will with "her mark" was probably due to her advanced age and failing vision). She is described as quiet, decorous and introspective, small of stature with brown eyes, high forehead and cheekbones and a smiling countenance."
"During the War, a Tory by the name of Bloody Bill Cuningham swept through the western side of Newberry County, S.C. A negro gave the alarm that the Tories were coming.
Bloody Bill Cunningham
"James Creswell, afterward to become Col Creswell, was at the Caldwell home at the time. Because James Creswell was so openly hostile to the Tories, seventy-five-year-old Rebecca had to think fast. She told her daughter, Elizabeth, to hide and dressed James in the clothes of Elizabeth. She ordered horses to be saddled for herself and her "daughter." As the Tories approached the homestead, Mrs. Caldwell was seen calling out, "Betsy, come along I am in a hurry." Out walked Creswell, hiding his face under the bonnet. He and Mrs. Caldwell mounted in the presence of the Tories and rode away on a pretend visit to Mrs. Neely."
Rebecca saved his life! She immediately figured out a way to make that happen. What a creative way of getting Creswell away from the enemy! I can just picture her sashaying out of her house to the horse, as if she had not a care in the world. What a brave woman! It was an ordinary day that became an extraordinary one, because of Rebecca.
"The Tories searched the area for James Creswell and found Elizabeth in hiding. In retaliation, they carried away most of the Caldwell household belongings. One of the Tories remarked about the long strides the pretender had taken to approach and mount the horse."
"One of her sons, Captain James Caldwell, commanded a company at the battle of Cowpens under General Andrew Pickens during 1780-81. He was wounded at that battle, left on the battlefield for dead, found by his brother William who had been searching for him. He was taken back to camp by William and nursed back to health. He could not return to duty. James served as Sheriff of Newberry County 1808-1812 and one term in the House of Representatives."
"Another son, John Caldwell, served in the Revolutionary War as a Captain and a Major in the South Carolina Army. A member of the First Provincial Congress of South Carolina meeting in Charleston, Jan 11, 1775. He was killed Nov 24, 1781 at age 53, when the family home was attacked by Tory 'Bloody' Bill Cunningham. He is buried at the Western end of Newberry County, South Carolina on Mudlick Rd."
"In the 98th year of her life, Rebecca Park Walkup Caldwell conceived of a plan for a family reunion and wanted every person of the family present. When she told her family of her wish, the reply was that there was no house that could accommodate such a crowd.
Her reply was, "I have all my children near me except those in Abbeville (William, James, Elizabeth, Dr. Martin, and Sally, John Moore and Eleanor). You all do not live in excess of five miles in a circle with all your children and grandchildren in adjoining districts. None lives so far that they can't find welcome in their family's homes nearby. William, James and David, build me a snug shelter in case of rain, for a dining hall and a smaller one for the children to play. I shall never meet them again on earth. I am now 98 years old and will be happy if you would give me this pleasure before I die." Her plans were carried out.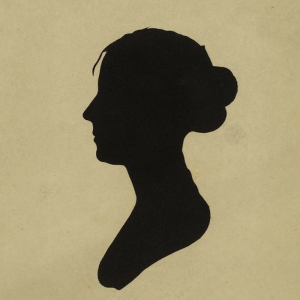 Rebecca Caldwell died one year later in 1806 at the age of ninety-nine. She is thought to be buried with her son John who was killed by William (Bloody Bill) Cunningham. That burial site is on the former grounds owned by John."
"In the Centennial Book of Newberry County found in the Newberry library – in an article written about the Cubb Creek Caldwell Family with regards to the cemetery on Mudlick Road just east of route 56: "There also lies Rebecca Walkup, the girl from Ireland. Far from her native Erin, land of the shamrock, she lies sleeping beneath the flowering vinca and the white dogwoods of Carolina".
I can't help but wonder how Rebecca Caldwell viewed her life in retrospect. From Ireland to Carolina, she saw much of our world. This mother of nine obviously loved her children dearly and wanted to be a part of their lives. Her courage during the Revolutionary War to save the lives of others who loved our country is firm in the above story. Though few details are known about her life, she was a true Daughter of Liberty.
In The Patriot's Daughter, Katlyn Charlesworth writes, "Men may fight the battle, but women wage the war."
Our Daughters of Liberty did just that. Huzzah!
References:
caldwellgenealogy.com/rebecca-parks-parque/