Today is Pearl Harbor Day, December 7, 2017. It is the 76th anniversary of Japan's attack on the US in Hawaii. 4,000 miles from Japan and 2,000 miles from the US, the Japanese attacked the US Naval Base at Pearl Harbor. This surprise attack began at 7:55 a.m., and five additional attacks followed throughout the day until 9 p.m. More than 2,400 American sailors, soldiers, and civilians died during the attack, and another 1,000 were wounded.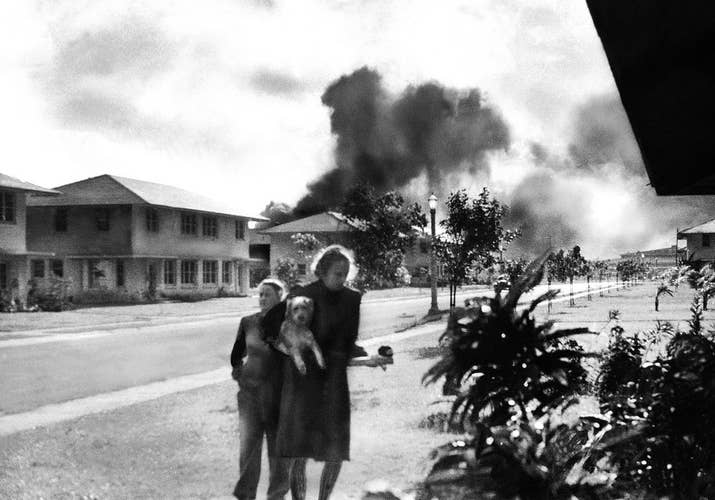 Nearly 20 American naval vessels were destroyed in the attack, including eight massive battleships. More than 300 airplanes were also lost.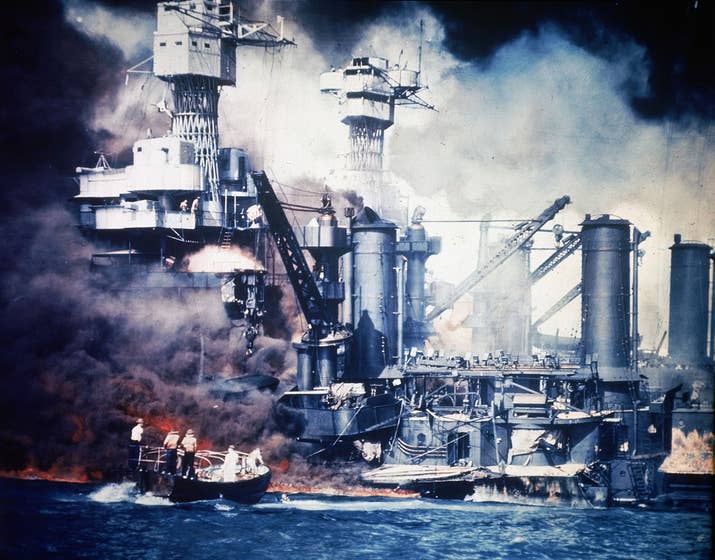 President Franklin D. Roosevelt addressed the nation at a joint session of Congress the next day calling December 7 "a day which will live in infamy" and called on legislators to approve a declaration of war against Japan.
All over America, civilians reacted to this news that seemed so very far away.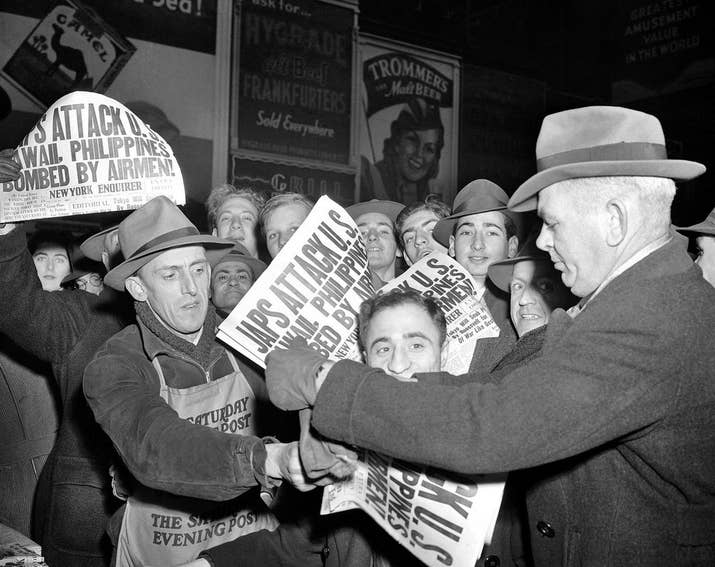 Ernest Ingle enlisted in the Navy, but ended up in the Marines. His service was mainly in China and Burma. A plane dropped him and his fellow Marines into China; then they fought their way down the Burma Road.
The Burma Road linked Burma with southwest China and was the only overland supply route. American soldiers walked and traveled in trucks on this high, rugged,  mountainous road; two of Ernest's drivers were shot. Switchbacks made it impossible to find cover from the Japanese, and there was one stretch of 21 solid curves.
This road was 717 miles long and was built to bring supplies to beleaguered China, to help them resist the Japanese invasion. Not much of the original road survives today, but parts of the route can still be traveled.
Fighting the elements, the jungles, and enemy diseases, including malaria and dysentery, those Marines kept the Japanese at bay, as well as keeping this road open; they protected China from their enemy.
Buck Ingle proposed to Nora, and she accepted before he went into the Navy.  She wanted to wait until he came back from the war to get married, so they did. Buck was stationed on a LST/Landing Ship Tank, and his battle station was a gun.
They were ships built during World War II to support amphibious operations by carrying tanks, vehicles, cargo, and landing troops directly onto shore with no docks or piers.
Rather than being a deck gunner, which was his assignment, Buck wanted to be a cook.
One day his ship was attacked by a kamikaze pilot, Japanese military aviators who committed suicide by crashing their planes. One of the cooks was killed, and an officer asked Buck to replace him.
Only a few days later, another kamikaze pilot hit the ship, and the ship sank. Buck had a severe head wound and floated in a life raft for eleven days before being rescued. After returning home and marrying Nora, he had several surgeries on his head because the scar tissue kept returning. Eventually he died from the wound.
Oliver Ingle left Union, SC to hitchhike to Ft. Jackson in Columbia to enlist in the Army. He followed in the footsteps of his older brothers, who had also enlisted.
On June 2, 1917, Camp Jackson, a new Army Training Center was established to answer America's call for trained fighting men the early ominous days of World War I.
The initial site of the cantonment area consisted of almost 1,200 acres. The citizens of Columbia donated the land to the federal government, thereby initiating the long tradition of respect, cooperation and friendship between the city and the installation.
Named in honor of Maj. Gen. Andrew Jackson, a native son of the Palmetto State and the seventh president of the U.S., Camp Jackson was designated as one of 16 national cantonments constructed to support the war effort.
Starting out on Hwy. 176, he hadn't walked far before a car slowed down ahead of him. Running to catch up, Oliver jumped on the running board. There was a loose strip of metal molding that ran through his leg. The stranger took him back Union. Undeterred and with a healed leg, he arrived at Ft. Jackson to enlist on his next hitchhiking trip. Because he was disabled, the army declined his services. He worked for the rest of World War II in the cotton mill, making sure that cotton was available for the soldiers.
The Greatest Generation, as they have come to be called, fought hard against their enemies. All were not on the battlefields, but all were against tyranny. With their victory gardens and sacrifices with rationing, some did their duty by doing without.

Sir Winston Churchill said in the midst of World War II, "Never in the field of conflict has so much been owed by so many by so few."
On this Pearl Harbor day, I am grateful for those men and women who fought for my freedom. Aren't you?