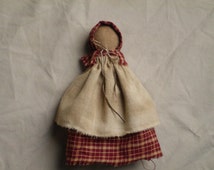 Last night I attended a Rocking with Reading event at an elementary school in Greenville. Community leaders like firemen, policemen, a mayor, and various authors read to the students, and all the students took home a free book.
The music was loud, and the students enthusiastic. It was not a normal school environment. Teachers opened their rooms for various readings and monitored the halls. Babies in strollers, as well as fifth graders who had hit a growth spurt, wandered the school. Parents, grandparents, and children sat around an open desk in the speech room where I was. And what fun we had!
Besides my four books about the American Revolution in South Carolina, I had taken a couple of toys with me to start conversations.
One of my first visitors was a first grader and her Poppy. I asked her what her favorite doll was (sounds like an innocent question). Her eyes became huge, and she backed away from me, emphatically saying, "I'm afraid of dolls." In my hands was a church doll that I had made out of a cloth napkin. As I put my hand inside the doll and held it up, that sweet girl exclaimed, "It's a puppet!" and moved back toward the table.
All smiles now, I talked about the "puppet." Then she reached for it and placed it on her own hand. She felt the head and pulled the ribbons tied around the arms, as I told her how children used to take these "dolls" to church because they made no noise when dropped. Explaining that 200 years ago, the parents made the toys for the children. (I smothered my smile, as she looked at her Poppy with his long, gray beard that touched his chest. Perhaps in her eyes, he qualified!)
Another group of three siblings wandered in with their mother. They eyed the Jacob's Ladder I had on the table and patiently listened to me read a couple of pages from Courageous Kate.
Finally, I picked up the Jacob's Ladder and asked if they knew what it was. All three negatively shook their heads. (One even responded, "No, ma'am.")
Showing off this folk toy crafted of wooden blocks held together by ribbons, I emphasize that the parents would have made this during colonial days. The blocks would have started as a tree; the father cut the blocks. Also called "tumbling blocks," the mother would have spun the thread to make the ribbon. Once again, I shared that this would have been an allowed Sunday toy, since it was named after the Old Testament man who saw the ladder to heaven.
How fascinated the three were, as they quickly learned the ease of playing the Jacob's ladder. They were ready to stay and play with this simple toy that had no batteries attached to it.
There are YouTube videos that show the tricks that can be played with the Jacob's Ladder; here is one. http://www.youtube.com/watch?v=uqU2BX1bIc4
A fourth grader entered with both his parents. Showing John's pictures in Brave Elizabeth, I shared some South Carolina history. Never having heard of a Marsh Tacky, he found out they were our state horse, the Carolina Parakeet was extinct, and President Andrew Jackson learned to read at an early age. As they left, his dad questioned him about the name of the horses and the Jacob's Ladder he played with.
http://www.carolinamarshtacky.com/ shares some beautiful pictures of Marsh Tackies.
I loved to see how both the parents and children enjoyed the stories of how children used to entertain themselves with handmade toys and rode horses. Several even asked where a Jacob's Ladder could be bought.
Living on a farm left little time for childhood play. Most of the time, they raced each other to complete the different chores they had. They also enjoyed tongue twisters that seem quite difficult like, "The skunk sat on a stump and thunk the stump stunk, but the stump thunk the skunk stunk."
Charles Swindoll commented, "Each day of our lives we make deposits in the memory banks of our children."
It was a fun evening at Armstrong Elementary, and I appreciated the invitation. There is something about spending time with children that is a blessing; it is better than a B 12 shot. They are inquisitive and open to learning. It shows in their eyes when they see or hear something new. We educators have called them sponges for years, and they are. Even though the world is a strange mystery, they are equal to the task of putting the puzzles together.
Perhaps we should volunteer more at schools or churches; it could help keep us young and engaged with the next generation.
As Nancy Reagan said, "To my young friends out there: Life can be great, but not when you can't see it. So, open your eyes to life: to see it in the vivid colors that God gave us as a precious gift to His children, to enjoy life to the fullest, and to make it count. Say yes to your life."