Yes, it is December, and Christmas lights are everywhere. As C. S. Lewis said, "Once in our world, a stable had something in it that was bigger than our whole world."
Whether in a church service or in a Sunday School class, many of us put on a blue shawl or a fake beard to act out the Christmas story. Sometimes parents and grands watched us with smiling faces.
In our town, at least one church transforms its parking lot into a live nativity telling the story of the birth of Jesus in Bethlehem. It's amazing how well the animals behave.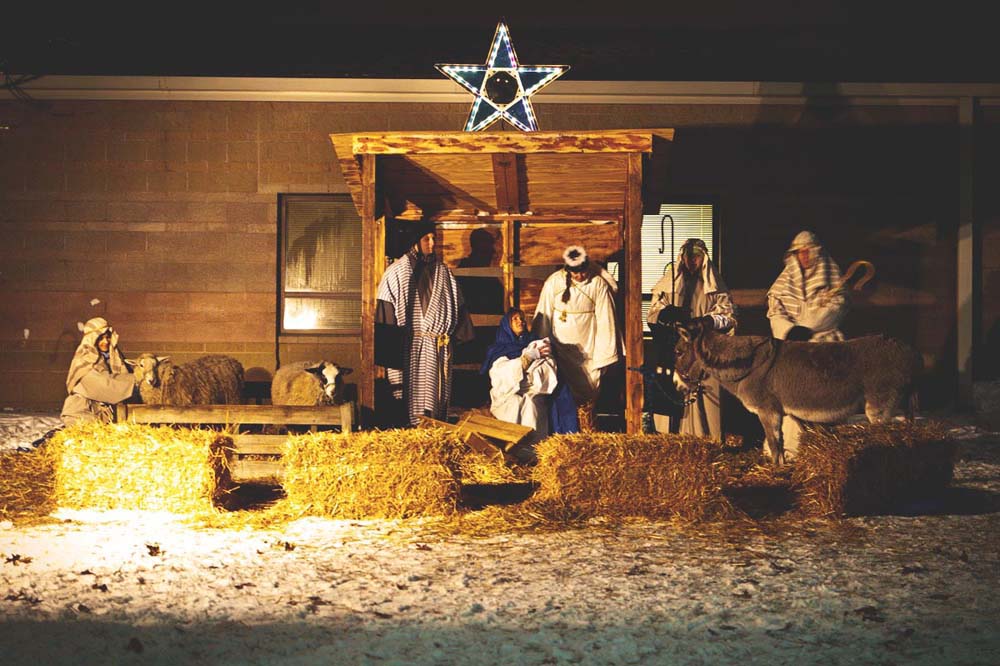 And most of us have at least one set of figures that we set up on a table during the holidays. My Fontanini set is my favorite. I have always had at least one for children to play with. One year, Scott added a dinosaur to the scene. And, yes, it stayed.
Have you ever wondered where this tradition began?
The year was 1223. The place was a cave in Grecio, Italy, a small mountainside village overlooking a beautiful valley. Inside the cave was a live ox, donkey, and manger surrounded by hay. This was the setting of the first nativity creche scene, created by a young monk, St. Francis of Assisi, for midnight Mass on Christmas. Francis was concerned about keeping Christ in Christmas, and he believed this live visual would make an impression.
Candles and torches, carried by the people, lit up the night, and they were greeted by Francis kneeling in front of the manger. When they celebrated the midnight Mass, they gazed on this scene of Jesus' birth.
Yes, they had heard of the story of the nativity, but now they saw it for themselves. As Francis said, he preached about "the babe of Bethlehem."
During these Middle Ages, Catholic church services were held in Latin, and most of the common people could not understand this language. To help with presenting the stories in the Bible, the clergy acted out Bible stories like Adam and Eve or Noah. Of course, the visual demonstration made the unknown language come alive.
Over the next few centuries, the nativity tradition spread throughout Europe with varying artistic interpretations. It became particularly popular in Italy, with almost every Catholic church hosting one. Eventually the tradition evolved to have statues represent the nativity characters versus real people.
Churches had sets made of life size figures made of terra-cotta that were displayed all year. Then families wanted them for their homes, so artisans made the figures smaller and out of wood, clay, and wax.
Whatever the material or the number of figures included, the nativity scenes of today are all about remembering the "babe of Bethlehem," just as St. Francis did so long ago.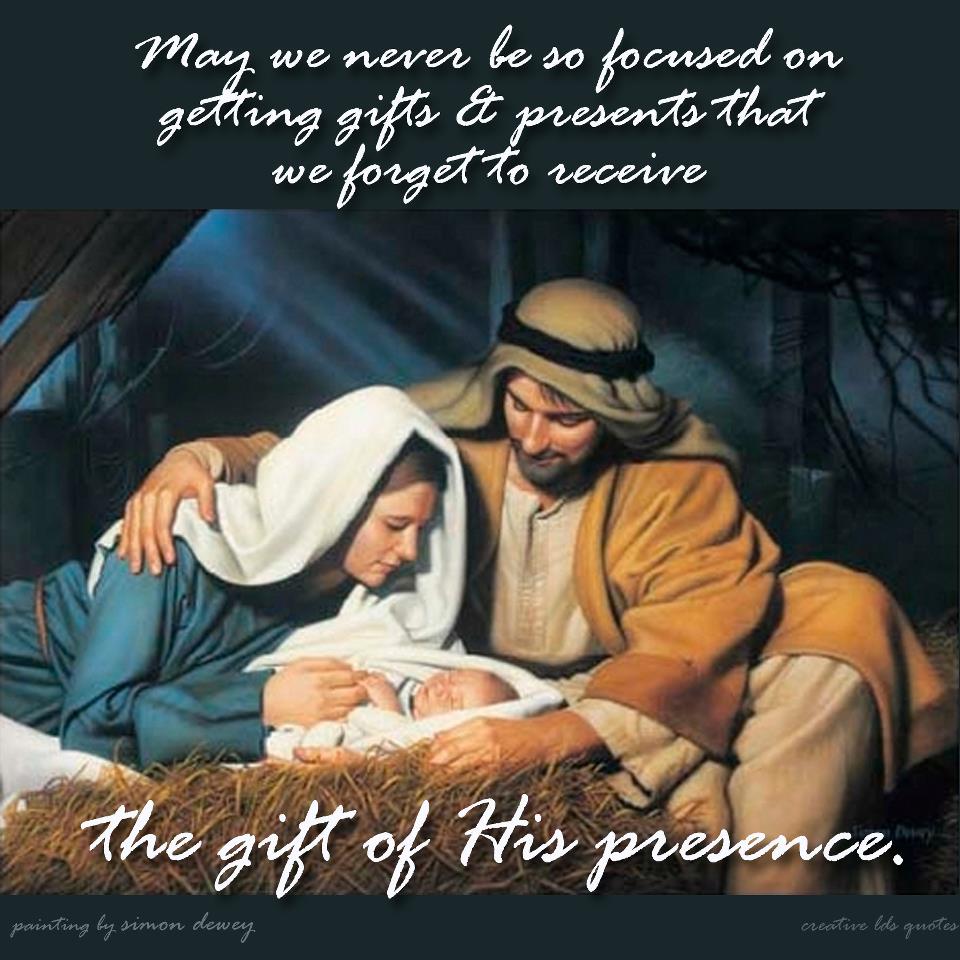 "For to us a child is born, to us a son is given, and the government will be on his shoulders. And he will be called Wonderful Counsellor, Mighty God, Everlasting Father, Prince of Peace." Isaiah 9:6
Merry Christmas!