Lucile Hitt Collins, my grandmother, was a diligent and enthusiastic researcher of the stories of history. She shared them with all listeners, including her grandchildren.
Yesterday, I was going through again her "bread box." Yes, at one time, there were loaves of her salt rising bread in it. As a child, I remember opening it, only to savor the pungent smell.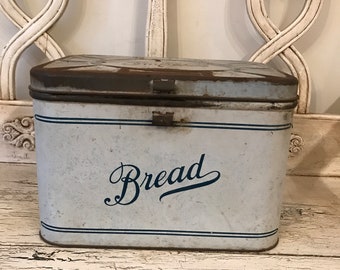 When she quit baking, it became a treasure trove of old newspaper clippings, her notes on our family, and reminisces of her childhood in Versailles. I am the blessed keeper of the bread box today.
I was going through it to find some information about great grandmother. Bommie Collins was a poet, and I have a typed copy of one of her poems. And, of course, I was waylaid by something else. It's interesting how a piece of writing leads to other stories and writing pieces. (Yes, you writers and readers are nodding your heads in understanding of exactly what I am talking about.)
Lulu had cut out a copy of a newspaper Letter to the Editor that she had written. It doesn't smell of old ink after fifty years, but it is full of a description of the world in 1849.
"I found this old sale bill among my clippings, and thought you might enjoy the interesting sidelight it gives on change during the past 122 years.
Sale-Having sold my farm I am leaving for Oregon territory by ox team, and will offer on March 1, 1849, all my personal property, to wit:
All ox teams except two teams, Buck and Ben and Tom and Jerry; two milk cows, one gray mare and colt; one pair of oxen and yoke, one baby yoke; two ox cars; 1 iron foot of poplar weather boards, plow with wood mole boards; 800-1,000 3 ft. clapboards; 1500 10-foot fence rails; 1 60-gal. soap kettle, 85 sugar troughs made of white ash timber; 10 gals. of maples syrup;
Two spinning wheels; 30 lbs. mutton tallow; 1 large loom made by Jerry Wilson; 300 poles; 100 split hoops; 1 empty barrels; 1 32-gal. whiskey-seven years old; 2 gals. of apple brandy; 1 4-gal. copper still.
One doz. real hooks;two handle hooks; 3 sythes and cradles; 1 doz. wooden pitchforks; one-half interest in tan yard; one .32 caliber rifle; bullet mold and powder horn; rifle made by Ben Miller;
Fifty Gal. of soft soap; hams, bacon, and lard; 4o gal. of sorghum molasses; six head of fox hounds, all soft-mouthed except one.
At the same time I will sell my six negro slaves-2 men 35 and 50 years old, 12 and 18 years old; 2 women, 4 and 3 years old. Will sell together to same party and will not separate them.
Terms of Sale, cash in hand, or note to draw 4% interest with Bob McConnell as my security.
My home is to miles south of Versailles, Ky. on McCouns Perry Pike. Sale begins 8 o'clock am. Plenty to eat and drink. J. L. Moss"
Did you notice the names of two of the oxen, Tom and Jerry? Way before Walt Disney created those characters, those were popular names. How about all that molasses? Obviously, Jerry Wilson and Ben Miller were familiar artisans of note. Included for sale were so many staples that I wonder about the wife who had taken such good care of her household to have extra soft soap and tallow for candles.
I noticed that none of the cast iron pots and skillets were put up for sale. These necessaries could be used over the camp fires on the prairies, as well as in the wood fireplaces in the home.
President Herbert Hoover said, "My conception of America is a land where men and women may walk in ordered freedom in the independent conduct of their occupations; where they may enjoy the advantages of wealth, not concentrated in the hands of the few but spread through the lives of all; where they build and safeguard their homes, and give to their children the fullest advantages and opportunities of American life; where every man shall be respected in the faith that his conscience and his heart direct him to follow; where a contented and happy people, secure in their liberties, free from poverty and fear, shall have the leisure and impulse to seek a fuller life."
Mr. Moss chose to sell much of what he had to seek a new life in Oregon. He heard the call of "Go west, young man." I wish I knew the rest of his story, don't you?