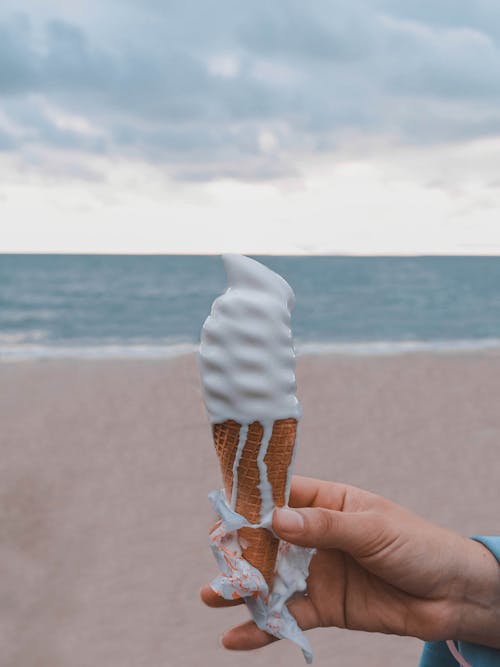 We can actually thank President Ronald Reagan for designating the third Sunday in July as National Ice Cream Day.
In July of 1984, President Reagan declared the third week of July to be National Ice Cream Month by signing proclamation 5219. In this proclamation, the president called ice cream the perfect dessert and snack food and stated that over 90 percent of Americans enjoy it on a regular basis. He also stated in the proclamation that Americans should observe this day with appropriate activities and celebrations.
It is estimated that over 90% of Americans enjoy this treat. Really can't believe this isn't 100%, can you?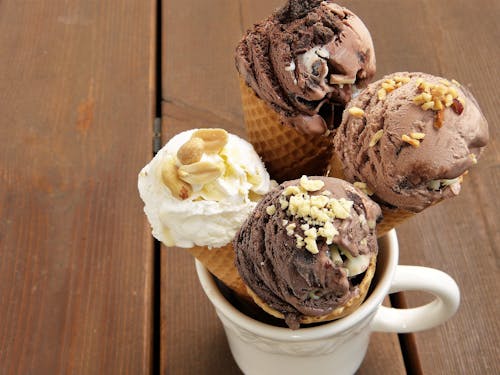 Ice cream has a long history. Alexander the Great reportedly enjoyed snow and ice flavored with nectar and honey, while the Roman emperor Nero Claudius Caesar sent runners into the mountains for  snow, which was flavored with juice.
In the 1300s, Marco Polo brought a taste for ice cream— resembling a modern-day sherbet — back to Europe after his global travels.
Some historians say that ice cream was introduced to America by the French. Believe we are grateful to whomever brought it to our country.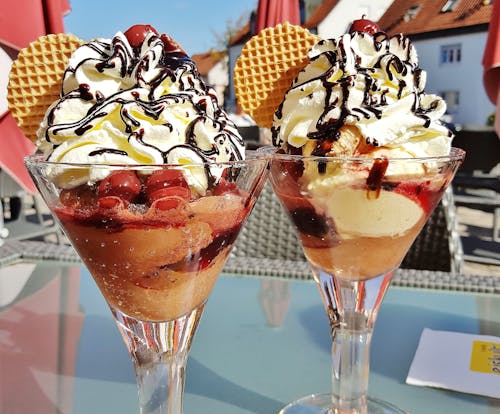 By the late 1700's,
 American high society enjoyed ice cream as a delicacy. And in 1776,
America's first ice cream parlor opened in New York.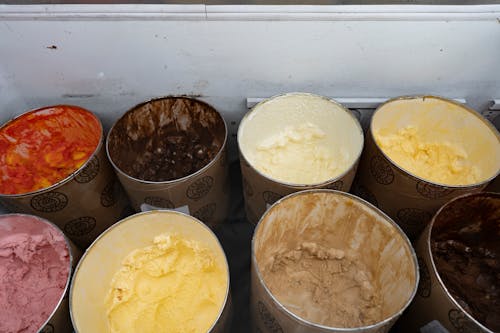 Writing about President Washington's love of ice cream, John L. Smith, Jr, writing for the
Journal of the American Revolution
writes.
Records show that as president, Washington bought an ice cream serving spoon and two "dble tin Ice Cream moulds." This was followed by "2 Iceries Compleat," twelve "ice plates," and thirty-six "ice pots." (An "ice pot" was a small cup used for holding the ice cream since it was more liquid in colonial times, similar to the runniness of an ice cream cone on a hot day.) Thompson speculates, "the large number of ice cream pots suggests that this was a favorite dessert at Mount Vernon, as well as in the capital.
George Washington is said to have spent $200 on ice cream ($4500 in current money) in the summer of 1790. It appears he was liked his ice cream.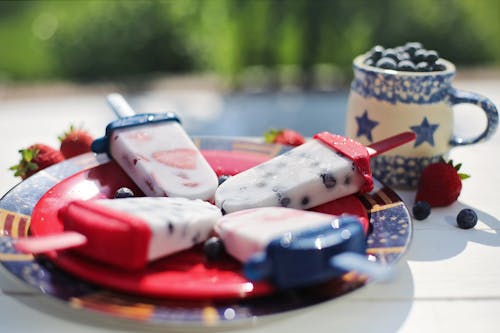 President Thomas Jefferson is credited with the first known recipe recorded by an American, and there are six references to ice cream being served at the President's House during the Jefferson administration.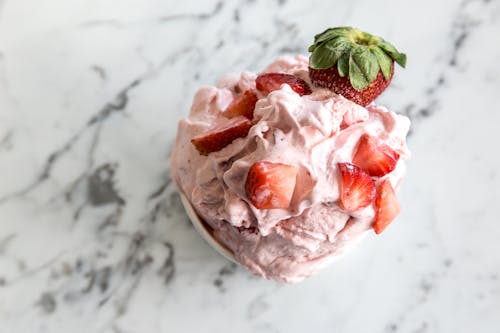 In 1813, First Lady Dolly Madison served a famous strawberry ice cream dish at her husband's second inaugural banquet.
To celebrate National Ice Cream Day, we are now headed out the door on this hot Sunday afternoon to enjoy a cone of ice cream.
After reading this and looking at the photos, are you headed that way, too? Enjoy!
As Anne Shirley said, "I guess ice cream is one of those things that are beyond imagination."