"Sassafras wood boiled down to a kind of tea, and tempered with an infusion of milk and sugar hath to some a delicacy beyond the China luxury." – Charles Lamb
In my book, Tales of a Cosmic Possum, I wrote about John's Uncle Kyle. I had the pleasure of meeting this University of Kentucky graduate who was an entrepreneur.
After moving to Union, South Carolina and marrying Jenny Belle Ingle, Kyle went to work in the Union Mill. To make ends meet for their household, he made metal cuts  in an aluminum plate, so he could print his own ad to send to mail order magazines for his sassafras tea.
      He chose to wrap the packages in brown paper and string, and the postage was only a nickel. He soon had repeat customers. Kyle was creative and made his own printing plate and only had to run an advertisement every two months.  His side-business proved his notion that people will buy anything if it is advertised.
     The tea was flavorful; it did not need the addition of lemon or sugar.  Scores used it to treat high blood pressure or the effects of a cold and flu. Others consumed it for gastrointestinal problems. One square inch would make sixty-four cups of tea. It was a bargain remedy that contributed to people feeling young again.
Sassafras tree bark has been used in North America for centuries. According to an old Appalachian folk legend, those who carried sassafras bark in their pockets or drank sassafras root tea were protected against the evil eye, malevolence and envy.
It was also used by the Cherokee people as a blood thinner to purify blood, to treat skin diseases, rheumatism, among other ailments.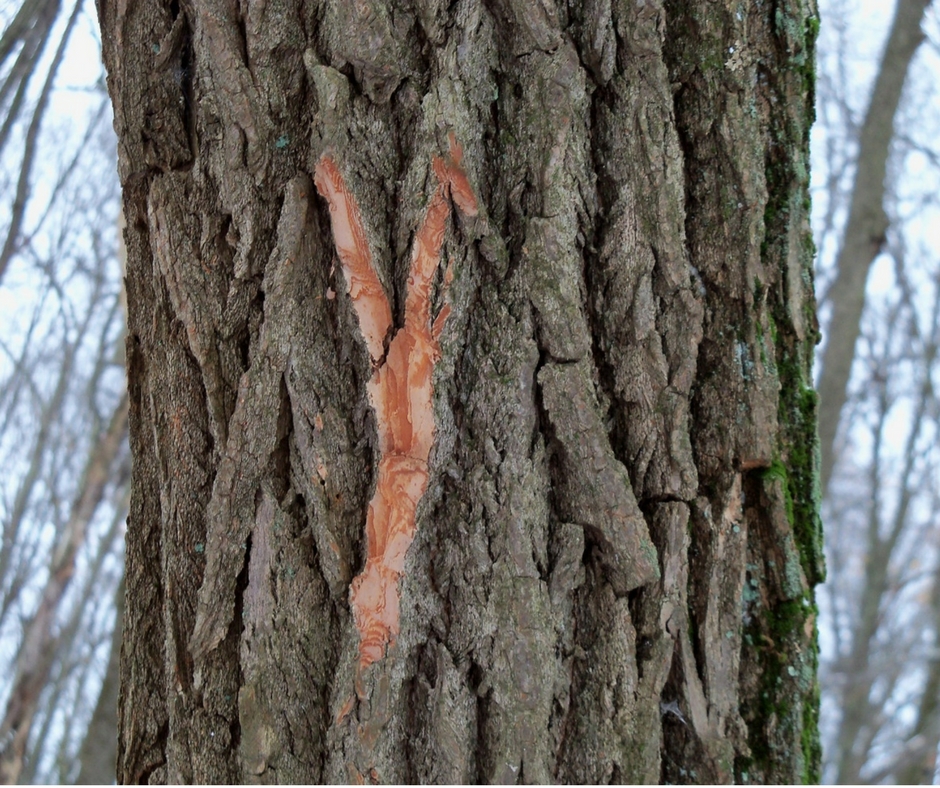 In 1512, American Indians introduced the Spanish explorer Ponce de Leon to the bark and years later the same happened to pioneers, who settled on the continent.
Whether or not this is true, looking back, we can trace the word "sassafras" as to probably deriving from the 16th century Spanish term "saxifrage".
Once introduced to the Europeans, they used sassafras as a medicinal tonic in the 17th and 18th century to treat everything from rheumatism to gout. The marvels of this blood thinner helped to heal many ailments.
My great grandmother used sassafras tea as a spring tonic, and she gave it to her eight children. There was a sassafras tree on their property outside Hendersonville, NC. She was right when she told them it thinned the blood, so the heat wouldn't bother them so much come summer time. Because of the aromatic smell, those eight made little fuss to this preventive medicine of hers.
Sassafras Tea
by Maary Effie Lee Newsome
"The sass'fras tea is red and clear
In my white china cup,
So pretty I keep peeping in
Before I drink it up.I stir it with a silver spoon,
And sometimes I just hold
A little tea inside the spoon,
Like it was lined with gold.
It makes me hungry just to smell
The nice hot sass'fras tea,
And that's one thing I really like
That they say's good for me."
As poet Newsome declares, sassafras tea  tastes good; there is no doubt about that. It was the favored drink for the young, especially until colas came along. That does not mean you should over do it through. Sassafras tea like most herbal teas should be consumed in moderation.
Grit Magazine shared this easy recipe.
4 pieces sassafras root, 1/4 inch to 1/2 inch diameter
2 quarts water
Sugar or honey
Gather sassafras root. Wash roots and cut saplings off where green and where root stops.
Bring water to a boil and add roots. Simmer until water turns deep brownish red (the darker, the stronger).
Whether it is sassafras tea or your own favorite, there is nothing quite like a cup of tea.
"My dear, if you could give me a cup of tea to clear my muddle of a head I should better understand your affairs." – Charles Dickens
How many of you enjoy tea? How about sassafras tea?